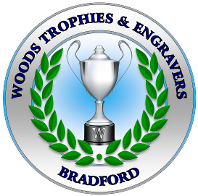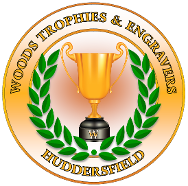 Both shops have experienced staff
to assist you in all your trophy needs.
Opening Times
Monday: 9.00am to 5pm
Tuesday: 9.00am to 4.30pm

Wednesday: Closed (Bradford Only)
Thursday: 9.00am to 4.30pm

Friday: 9.00am to 5pm

Saturday: Closed

Sunday: Closed
At Woods Trophies we sell Trophies, Medals, Personalised Gifts and more.
Please do come and visit us in either our Bradford or Huddersfield shop to discuss your requirements.
See the trophies and feel their weight and quality before you make a purchase.
Choose from a variety of engraving styles & fonts to make your award unique and special.